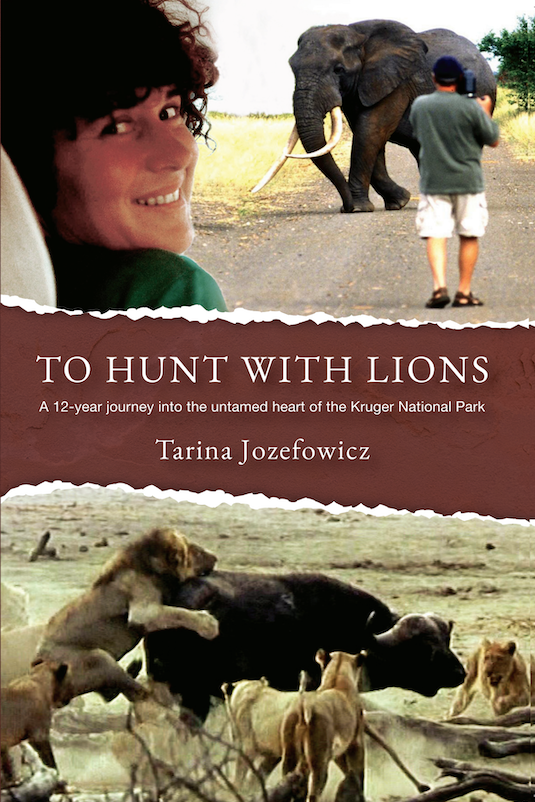 A true story of family, filmmaking, and becoming one with the African wilderness from,
the author of the multiple award-winning television series Saving Sirga: Into the Heart
of a lion, and I Am Lion: Into the mind of a lion, a film exploring consciousness in lions.
The hairs on the back of my neck rise. The birds have gone silent. I look up at the bonsai-
shaped rain tree on the riverbank. He is there, crouched on a thick horizontal branch. He
feels my presence as I feel his, and he is looking at me, eyes intent, one with the shadows
and the light. He is liquid grace, quintessential life, beautiful death, all distilled into one
unwavering, yellow stare. For one eternal moment, we stare at one another. A ray of sunlight
touches my face, I blink, and he is gone. Moments later, the birds restart their conversations.
Only then do I think to warn the children.
'Stay inside the tent.' There is a leopard in camp.
For six years after leaving a successful career in film and television, I lived the life of a
nomadic documentary filmmaker in the wilds of southern Africa with my partner filmmaker Jürgen Jozefowicz. Then a chance-meeting in the Okavango Delta led us to the Kruger National Park. We were invited to make a film to help prevent the de-proclamation of the northern part of the Park for coal mining.
The two years we lived and worked in solitude and reflection in a remote camp on the Luvuvhu River opened my eyes to the mysteries of nature and the inter-connectedness of all living things.
Experience the music of the first rains, and the scent of wild herbs and fresh elephant dung. Explore crocodile hunting strategies, rhino community law, and the secret lives of elephant tuskers. Live and hunt with a wild lion pride, and share a lionesses' journey from mating to motherhood.
Sometimes harrowing, often funny, this is a true story of family life in the wilderness, the ups and downs of independent wildlife filmmaking in a world ruled by red tape, and human and animal resilience, growth and survival against all odds.