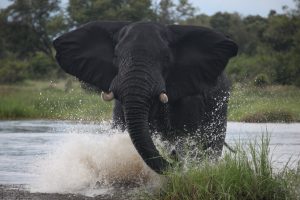 Tauana Films is based outside Maun, gateway to the Okavango Delta and the Kalahari Desert of Botswana. This centrally situated bush base is the ideal starting point for filming operations throughout southern Africa.
We do what has been our passion for almost 40 years; producing quality wildlife, conservation, scientific, educational and journalistic entertainment documentaries for the international market.
We live the dream: Filming days; campfire nights; connecting with the people and animals of Africa.
We embrace versatility, diversity, inspirational people, wildlife and a passion for wilderness.
We specialize in documentary film making, but the core company has a proven background in a broad spectrum of disciplines including Feature films, Drama series, Children's programmes, Corporate and Educational films, as well as Acting and Directing for theatre, film and television.
Access, opportunity and time combined to make us the consummate content producers we are today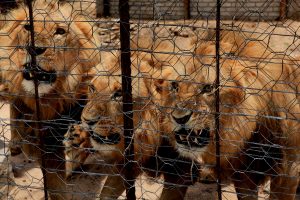 We have:
More than 60 combined years of wildlife filming experience in Africa
More than 40 years editing and post-production experience in film and digital formats
30 + years of script writing
Exceptional technical understanding of the ever-changing filming environment
Knowledge of technology and the skills to make filming work in extreme African conditions.
More than 60 combined years of hands-on expertise in African bush craft, survival and film and location logistics.
Our documentary films have been shown on television stations worldwide including National Geographic and Discovery Channels in America; NDR, MDR, ZDF, Sat 1, Pro7, ARD and ARTE in Germany; BBC in the UK; RAI in Italy; TFI and ARTE in France; ORF in Austria; NOS and ARTE in the Netherlands; as well as television stations in Sweden, Norway, Finland, Japan, Africa, the Middle East and South America..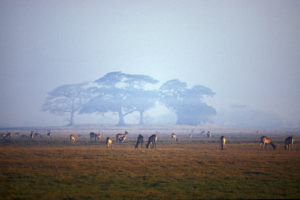 Key Biographies
Jürgen and Tarina Jozefowicz, founder members of Tauana Films, have worked all over southern Africa. They have lived for extended periods in the Kruger National Park, the Namib and Kalahari deserts, and the Okavango Delta Of Botswana. They have worked on numerous projects in remote locations in Zambia, Zimbabwe and Angola.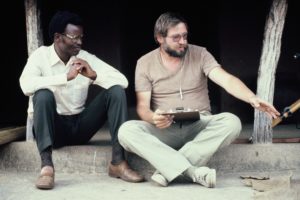 Jürgen Jozefowicz (MD & DOP) is one of the legends of wildlife filmmaking in southern Africa and lives and breathes film.
Many years of experience in the field; living in the wilds of the Okavango during the 'seventies, and learning bush craft from the San and other indigenous peoples as well as working with rangers and scientists in many parts of Africa, has honed Jürgen into a naturalist, cinematographer & videographer with unique hands-on experience, and an in-depth knowledge of, and all-consuming passion for his craft and the world in which he practices it.
Jürgen is much more than just a great cameraman and filmmaker. He knows his cameras and lenses back to front, but he also has an outstanding eye for capturing a visual story. His knowledge of animals and his anticipation of animal behaviour are inspirational. He is a consummate Bushmaster and a technical ace capable of making and/or repairing just about anything and getting crews and vehicles out of any tight spot in the wilds of Africa.
He is vastly experienced and comfortable working in a wide range of film formats, from 35mm to 4k. He has an insatiable thirst for knowledge and love of camera technology and still owns every camera he ever worked with.
He is also an award-winning stills photographer.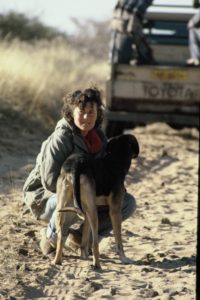 Tarina Jozefowicz (Creative Director & Script Writer) holds a B.Dram Degree in Languages, Political Science, and Theatre Science, as well as an Honours Degree in Theatre Science, Performance and Directing, from the University of Stellenbosch in South Africa.
After a one-year stint as lecturer, this multi-talented artist worked as actress and director at various South African National Arts Counsels, where, among others, she worked with pioneer Robin Malan developing his ground-breaking Theatre-in-Education Programme, the first in southern Africa. After that she spread her wings to become a highly successful, award-winning freelance actress of Stage, Screen and Television under renowned South African and international directors such as Peter Kleinschmidt, Robert Mohr, Janice Honeyman, Billy Eagan, Pieter-Dirk Uys, Stefan Bouwer, Franz Marx, Emil Nofal, and Gordon Voster.
Tarina has been producing films with Jürgen for the past 30+ years and has created concepts, researched and written the scripts for most of them. She has also researched and advised on a number of outside productions. She shares Jürgen's passion for Africa, its people and its wildlife.
In addition to being a talented stills photographer she is an outstanding creative writer. She has written a number of articles for magazines such as the prestigious De Kat in South Africa. She wrote a book (Inside Kruger, A Filmmaker's Story) on twelve years as filmmaker and woman inside the Kruger National Park.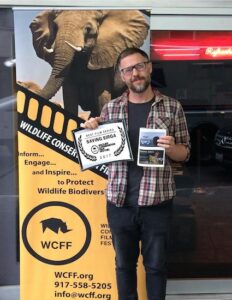 Michael Jozefowicz (Director, Cameraman, Editor  Colourist, Screen Writer) holds a BA Degree in Theatre Science, Performance and Film Analysis. He also holds a Masters Degree in Film Analysis and Video Production from the University of Stellenbosch in South Africa.
Michael grew up as part of the Tauana Films team and spent his childhood travelling to many remote parts of Africa with his film-making parents. He spent most of his formative years watching animals and dodging lions inside the Kruger National Park.
After completing his studies he traveled throughout Asia and Europe to gain experience in filming, editing and to gain a more global perspective , Michael returned to his African roots to start a career as a freelance writer, producer, cameraman, editor and colourist.
He collaborates with Tauana Films on a freelance basis as editor and colourist when time and opportunities allow.
Michael's many skills and talents and his own freelance business allow him to connect with diverse people in the industry and gives him the freedom to continue writing, developing and producing his own many multi-faceted creative projects.